TALL TALE TRIO
Fueled by the inspirational compositions of bassist Andrew Blickenderfer, Tall Tale Trio brings jazz into the chamber music setting with a delicate balance of improvisation and composition. 
Formed in 2012, Blickenderfer brought pianist Michael McLaughlin and drummer Gary Fieldman together for a reading of his works.  Since then, they have been playing throughout the Boston area, and recorded two CDs:  "THE MOMENT" (2014) and "LONGING" (2021), both available in our Store direct from the artist, or from online merchants such as Amazon, iTunes, Spotify, and more.
All three musicians come from a unique background of performance traditions. Trained at a young age in classical music, by their late teens, the three were venturing into jazz, free-improv, and various ethnic music traditions from Senegalese pop to klezmer to Armenian jazz.  All of these influences come together to create a sound reminiscent of jazz artists like Keith Jarrett, and Eberhard Weber but clearly original and fresh in its creative voice.  
(Photo: Matt Bourque, Emma Blickenderfer)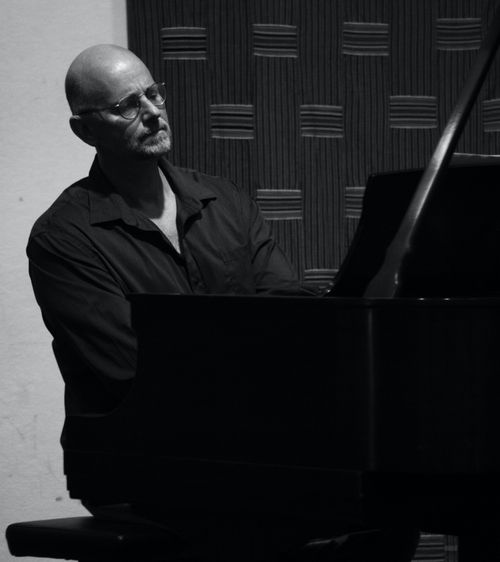 MICHAEL MCLAUGHLIN, PIANO 
Active as a composer, pianist, and educator in the Boston area, Michael McLaughlin is also well-known as an accordionist, working alongside some of Boston's eclectic Klezmer musicians in such groups as The Shirim Klezmer Orchestra, Klezwoods, 
the Yaeko Miranda Quintet, and "radical Jewish music" band Naftule's Dream.  

Michael has appeared in venues and music festivals across the US and abroad, including the Helsinki Klezmer Festival, the Berlin Jazz Festival, the Texaco Jazz Festival (NYC), and the Ashkenaz New Jewish Music Festival.  He was a recipient of a Mass Cultural Council Artist Grant award in composition, and much of his music can be heard on Tzadik Records, Newport Classics, Ryko Disc, Accurate Records, among others.  
Michael is currently on the music faculty at Tufts University, where he directs the klezmer ensemble and teaches courses in musicianship and theory.  [D.M.A. - Music Composition, New England Conservatory ('09).  M.A. - Music Composition, Tufts University ('99).  B.M. - Berklee College of Music ('93)]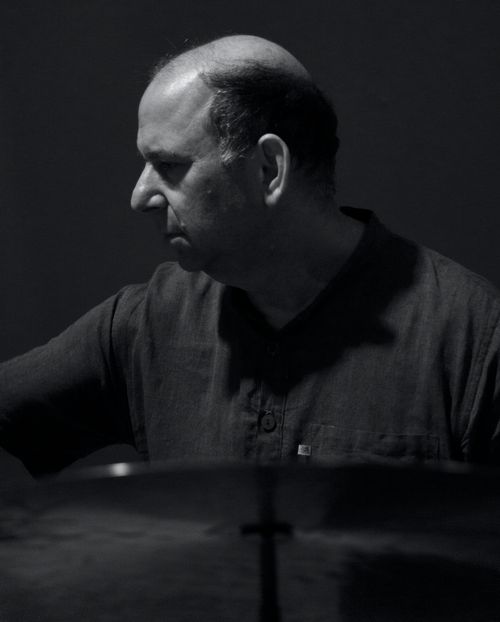 GARY FIELDMAN, DRUMS  
Gary Fieldman (www.garyfieldman.com) is a percussionist, composer, and music educator based in Boston, Massachusetts, and participates actively in its diverse and eclectic artistic community. As a jazz player, Gary has performed and recorded with a diverse group of artist and ensembles.  In addition to Tall Tale Trio, Gary is also a founding member of Know Orchestra (www.knoworchestra.com), with  whom he recorded his CD-length narration with music composition, "Ratty's Loving Surprise."  Gary also has a collection of shorter compositions on his compilation project, Dimension Traveler. He has made two recordings with Armenian jazz ensemble Musaner, (musaner.com), and can be found on labels including Biba, Sachimay, Innova, and also on Rotary Records with Field Effect, and the Gary Fieldman Quartet.  
Formerly a member of the Springfield (MA) Symphony and the Portland (ME) Symphony, he continues to perform regularly with these orchestras.  He has be on the faculty of the Preparatory and Continuing Education Department of The New England Conservatory of Music since 1996.  Personal investigations of the jazz masters and the music of the European classical tradition have been mainstays in Mr. Fieldman's approach, which attempts to define commonality in seemingly diverse arenas.  Gary studies Tai Chi and is presently busy working on his Theory of Everything.  Gary endorses Vic Firth/Zildjian percussion products.